How to Make Gender Reveal Cupcakes
/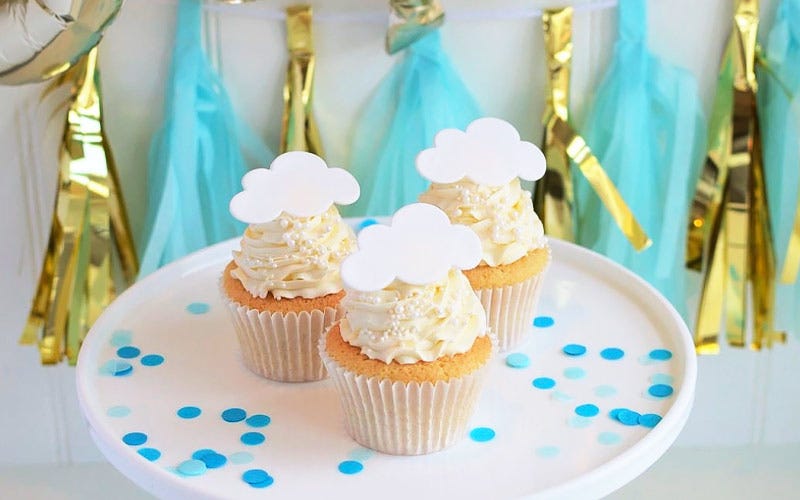 These days it's not enough to tell your friends and family whether you're having a boy or a girl… Many expectant parents are looking for new unique and exciting ways to reveal their baby's gender to their nearest and dearest.
From gender reveal balloons like these to throwing a full blown gender reveal party, there are lots of fun and creative ways to make the big announcement. So today we've teamed up with Faye from Pretty Fancy Cakes to show you one of our favourite gender reveal ideas!
Read on to find out how to make these adorable piñata-style gender reveal cupcakes. Fill the middle with pink or blue sprinkles and no one will know the baby's gender until they take a bite!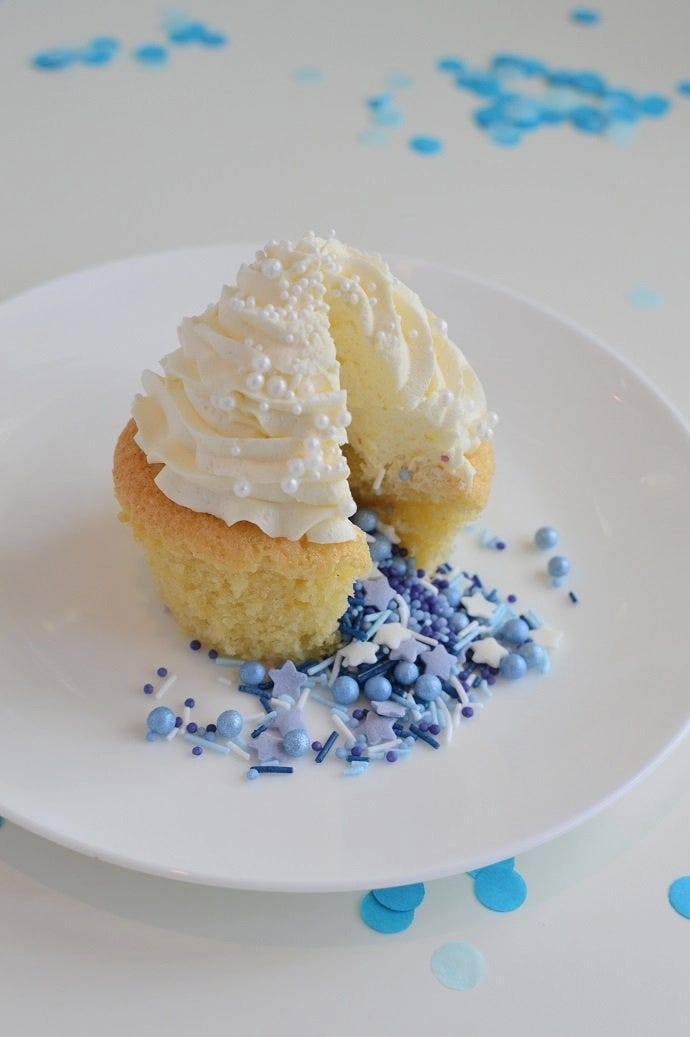 Gender reveal cupcake recipe
Ingredients
For the cupcakes
225g butter/margarine
225g caster sugar
225g self-raising flour
4 medium eggs
1 tsp vanilla extract or paste
For the buttercream
500g butter
500g icing sugar
1tsp vanilla paste
To decorate
Pink or blue sprinkles
100g flower paste
Lustre spray (optional)
Pearl sprinkles
Let's get baking!
Start by pre-heating the oven to 160C and line a cupcake tray with cupcake cases.
Cream the butter and sugar together until it's light and creamy. Then add the eggs two at a time with half of the flour. Mix it all up until it's fully combined and creamy.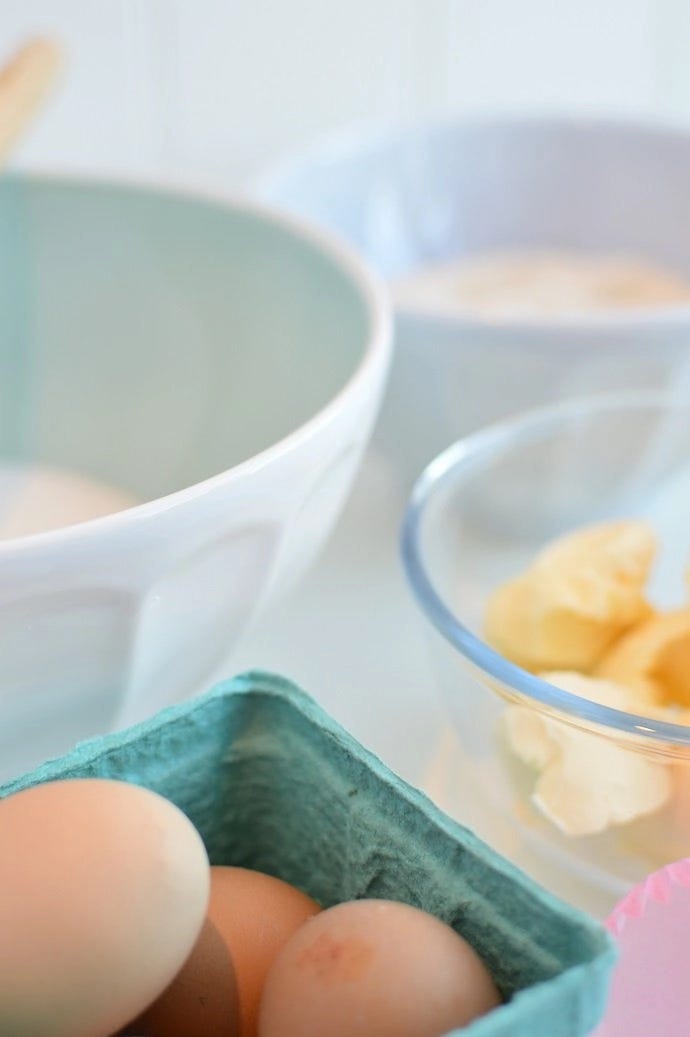 Once the batter is smooth, take two dessert spoons and fill the cupcake cases with mixture until they're two thirds full.
Bake for 15 minutes – you'll know the cupcakes are fully cooked when you insert a skewer into the middle and it comes out clean.
When they've been out of the oven for 10 minutes, take them out of the cupcake tray and leave them to cool on a rack.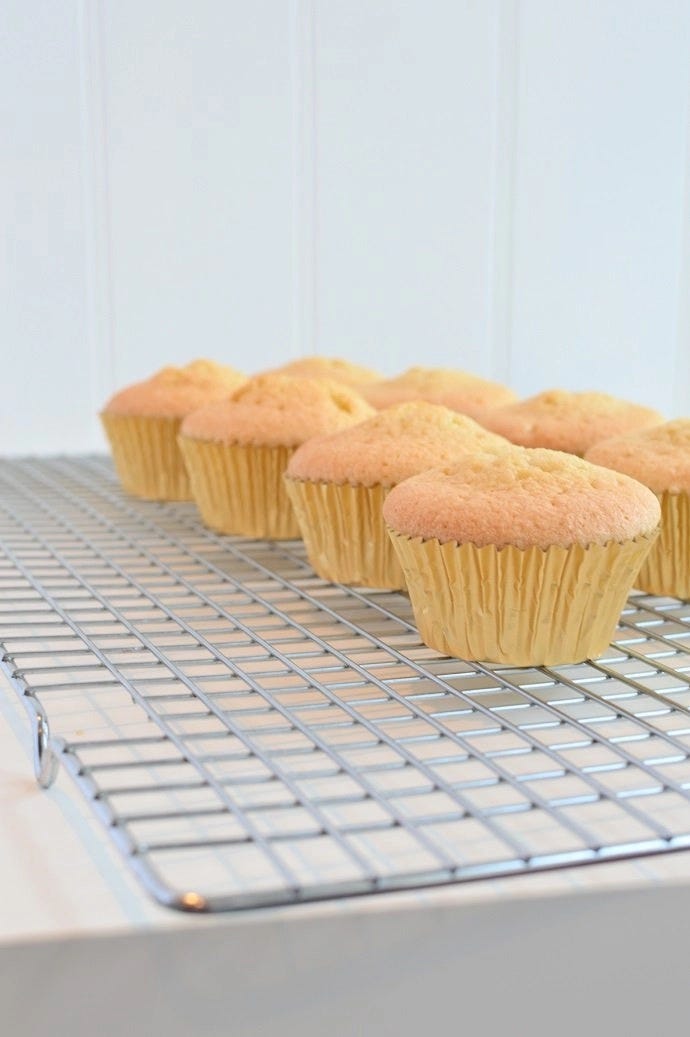 While your cupcakes are cooling, you can start making the cloud cupcake toppers! Take a small ball of white flower paste and roll it out until it's 2mm thick. Then use a cloud cookie cutter or a knife to cut out 14 clouds and leave them to one side.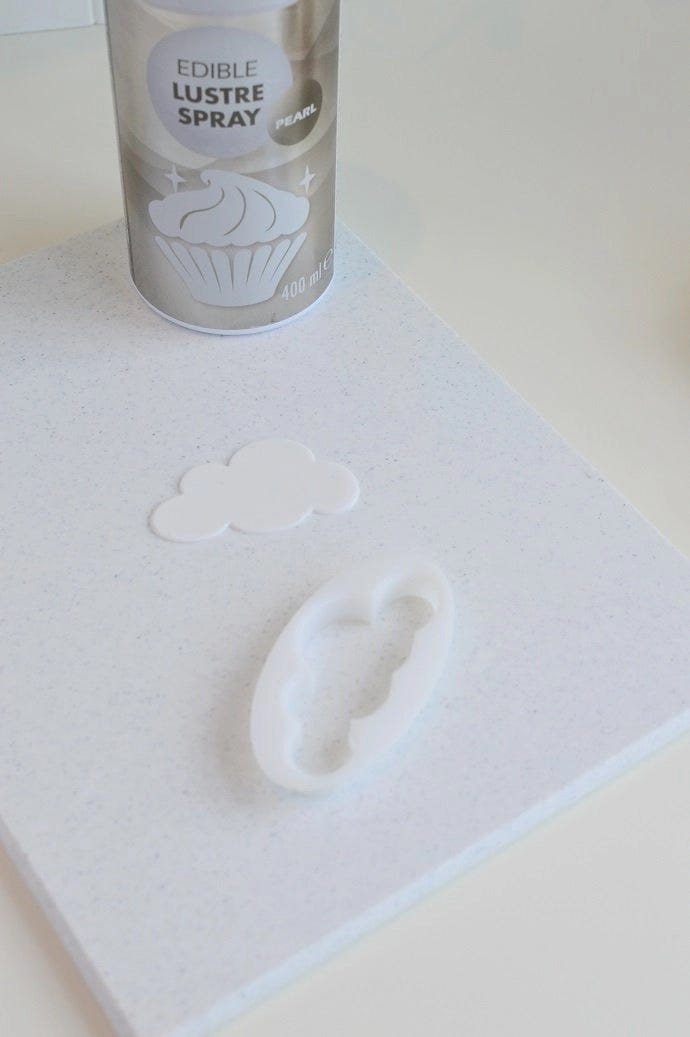 While the cupcakes are still warm, place a round metal cookie cutter onto the middle of the cupcake and push it 3/4 of the way down. (Be careful not to push it all the way down to the bottom of the cupcake).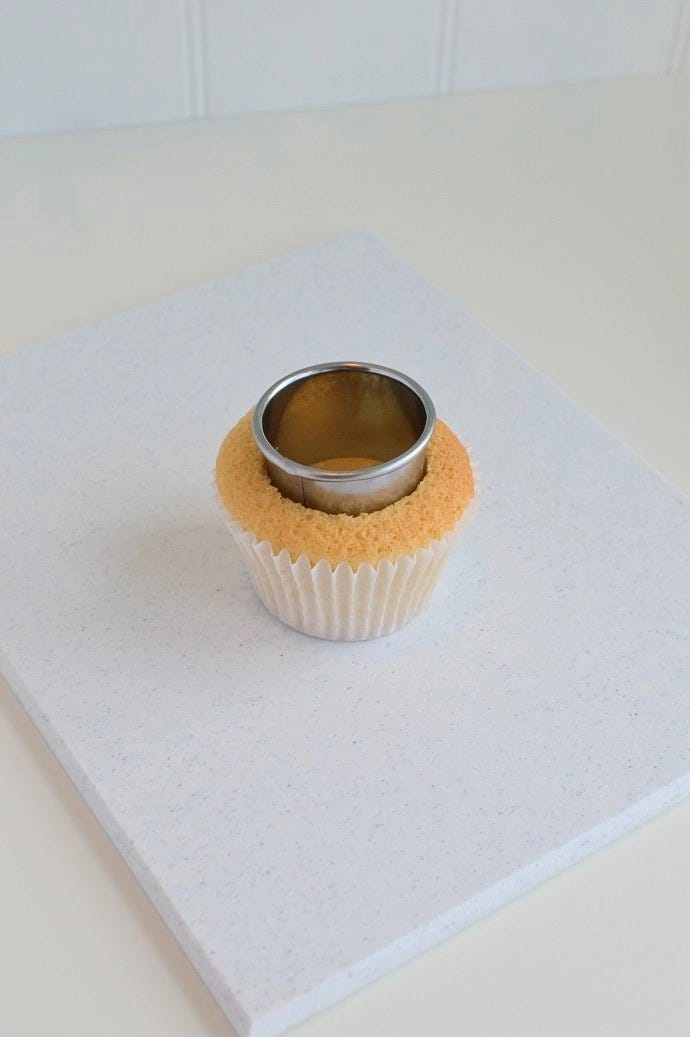 Use a teaspoon to scoop out the excess cake and fill the cupcake with your choice of coloured sprinkles.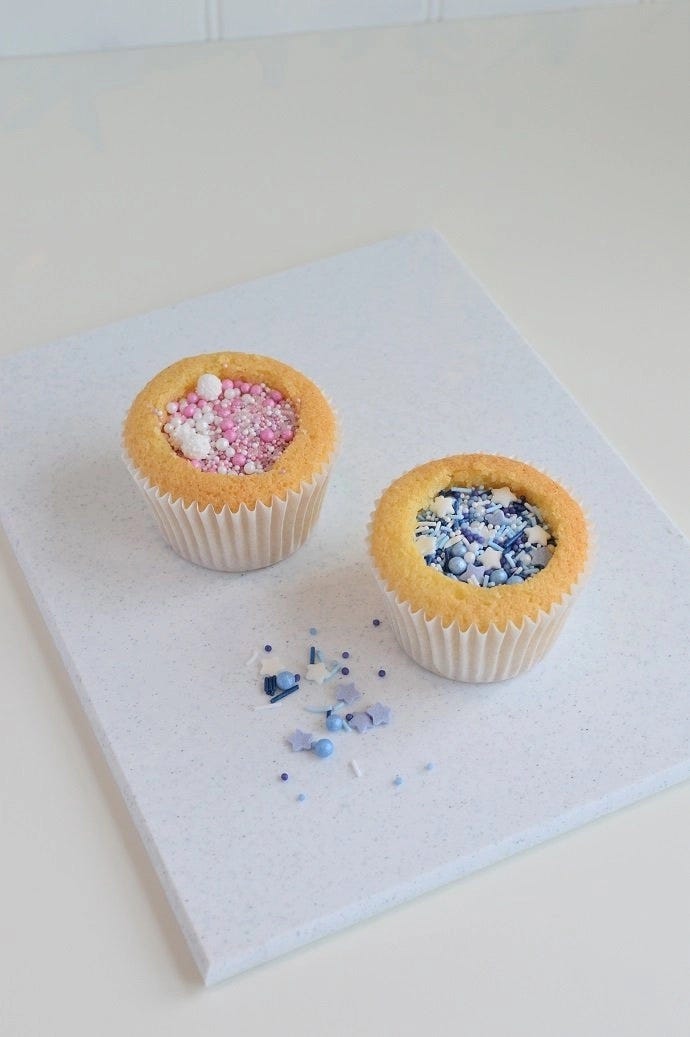 Now to make the buttercream! Cream the butter, icing sugar and vanilla to create a smooth buttercream, then put it all in a piping bag. Fill the bag with buttercream and twist the top to avoid anything oozing out. Pipe swirls onto the top of each cupcake!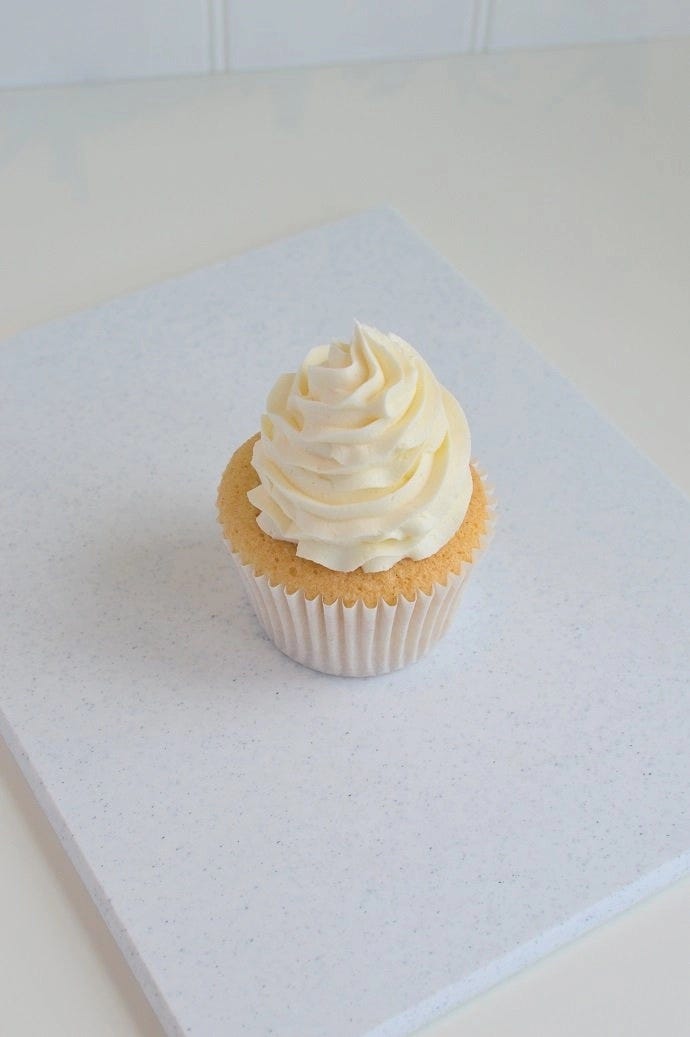 Then top each one with a cloud and white pearl sprinkles!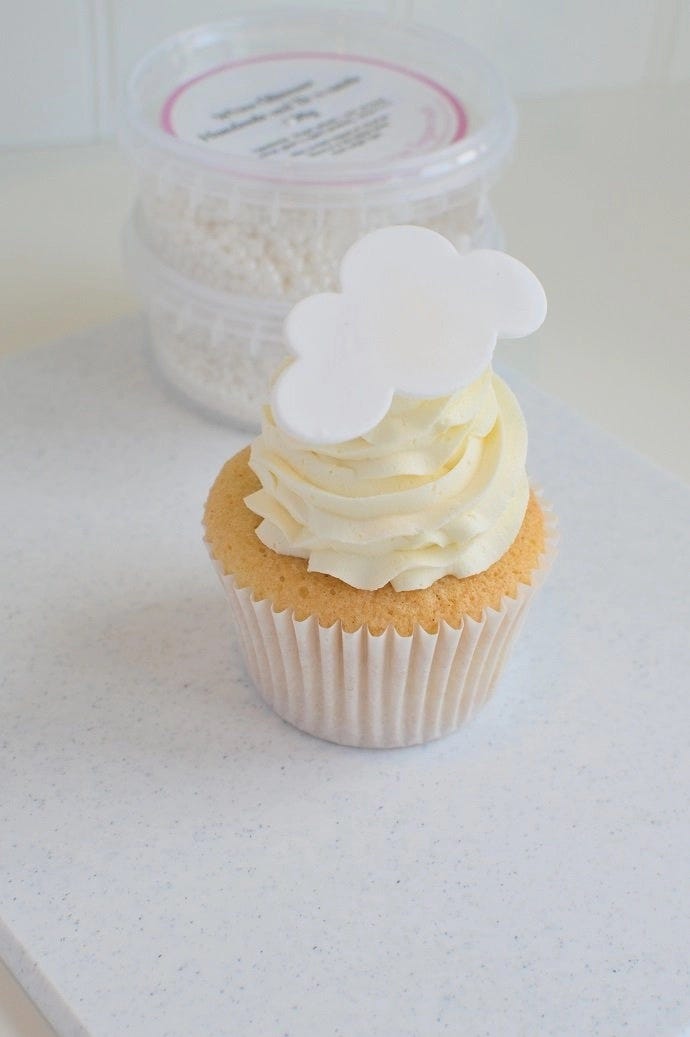 And voilà! Your beautiful gender-reveal cupcakes are finished and ready for your baby shower!
We love the idea of displaying them on a cake stand in preparation for the big announcement – perhaps with a pastel and gold tassel garland or a 'baby' phrase balloon in the background!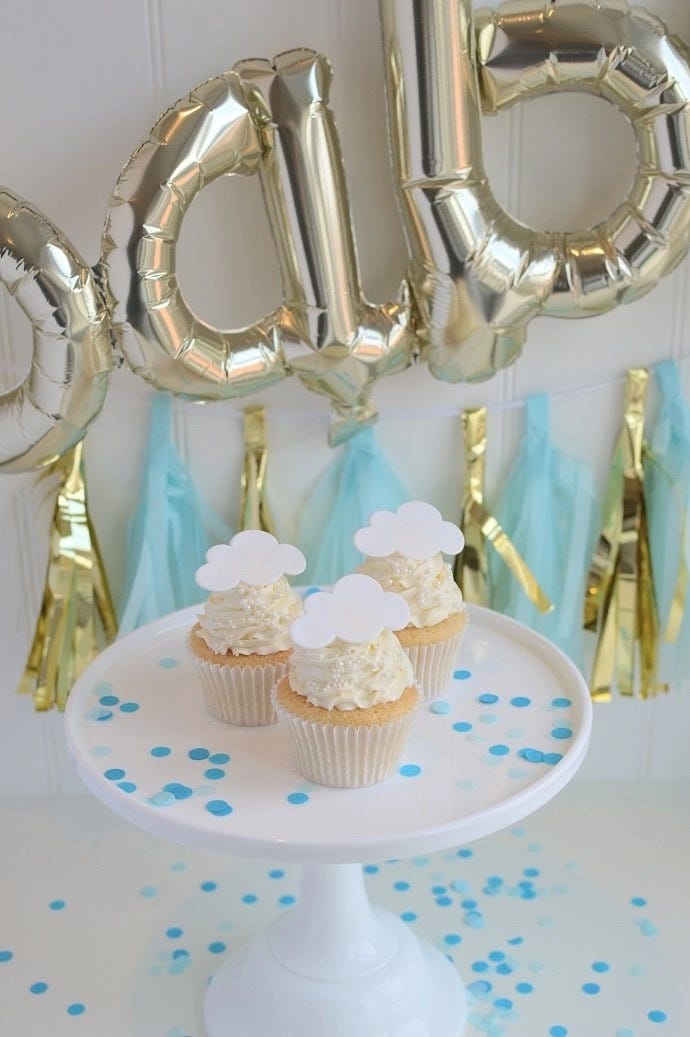 Here's a sneak peek of what your piñata cupcakes will look like when someone takes a bite!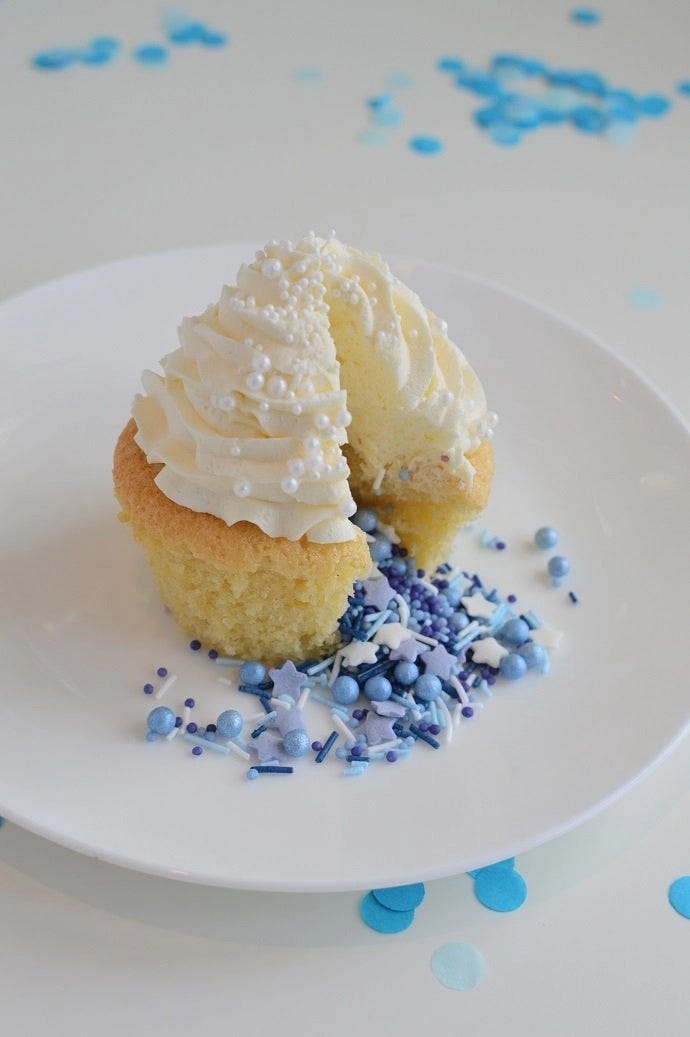 Don't they look adorable?! And they're sooo easy to make!