How to Throw a Baby Shower
/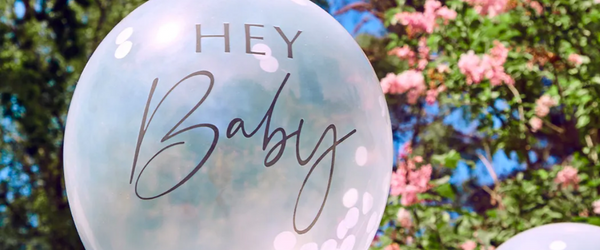 At some point in our lives, we may have a baby shower, attend a baby shower or even throw a baby shower. If you find yourself in this position your may be feeling the pressure from expectations to throw an exceptional party from attending guests, friends, the expecting mother/father and their family. You want to make sure everyone has a good time and the mum-to-be feels loved and cherished. This all can be pretty overwhelming. Fear not though, this guide has everything you need to know about baby showers, from the basics to the finishing touches.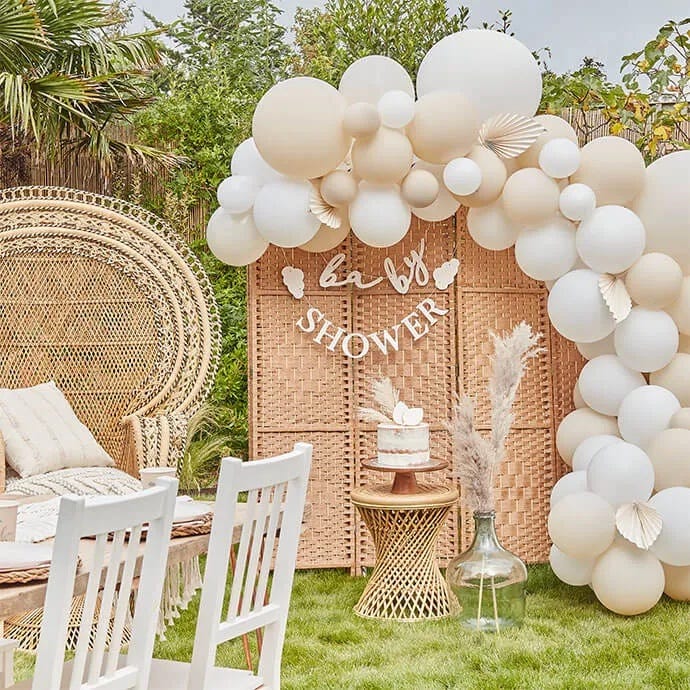 To start with the very basics let's cover what is a baby shower and when should you throw one (just in case). A baby shower is a party or ceremony that celebrates the expected delivery of a baby and 'showers' expectant parents with good wishes and love. It involves pregnancy-themed party games and usually gift-giving for the future baby. You usually throw a baby shower after the mother has reached over seven months of her pregnancy.
Now that's over with, let's get into it.
What to do first when planning a baby shower
First things first, you need your time, date and location. It needs to be a time and date that suits most people, especially the expectant mother. They're going to be your VIP after all. As for the location, think about whether you want to throw it at someone's home or maybe a local food spot. Hiring out a room also works well for bigger groups!
Decide on the baby shower theme
Next, you've got to decide on a theme. With so many gorgeous baby shower themes out there, it really can be a tough decision! Keep the parents in mind and try to cater to their tastes, although a creative license is allowed. When thinking about the theme, consider everything from balloons and bunting to paper plates and cakes. We've collated some of the top trending baby shower themes to inspire you!
Neutral baby shower
Neutral baby shower themes have become increasingly popular over the years. The stylish and unassuming theme can be taken in many directions, including teddy bear themes and mostly white/cream looks.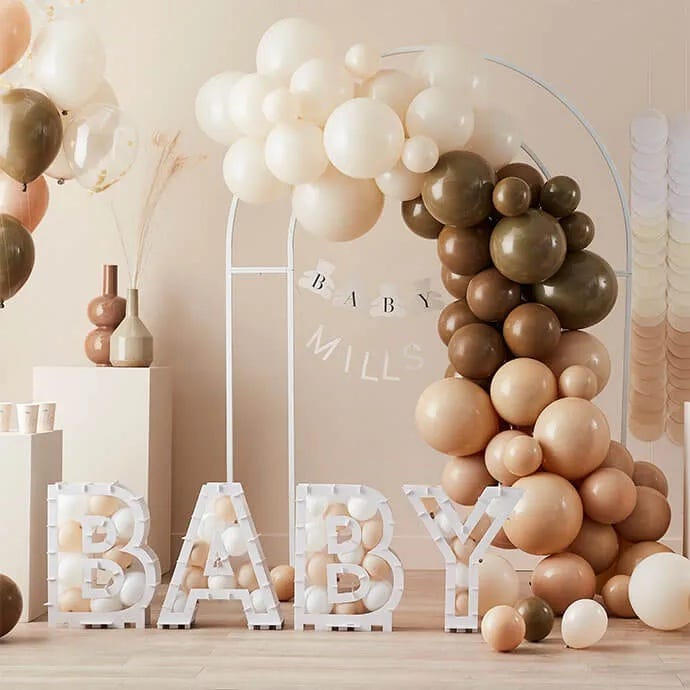 Start with a nude, or neutral theme balloon arch kit, baby shower balloons make great focal decorations and always add the wow factor. These can be held in place on a wall or furniture, however, using a balloon hoop or a framing arch will not only look beautiful, but it's also a lot handier if you're holding the shower in a restaurant or other venue. Customisable decorations are also a nice touch, this teddy bear customisable bunting is the perfect addition to a neutral baby shower.
When it comes to feeding your guests, buffets and sharing platters are a good direction to go in. Everyone can help themselves and it's easier to provide something for everyone. Don't forget your tableware, stay neutral with these hello baby eco paper plates, cups and napkins.
Botanical baby shower
Botanical is a popular theme across events this year, including birthday parties, weddings and baby showers. You can create a gorgeous garden theme for the mum-to-be with botanical baby shower party supplies.
This theme is all about the calming aesthetic, so think of leafy foliage and a white colour palette. Or, go for the botanical garden effect with gorgeous florals. Our botanical baby shower decorating kit does half the work for you with a green leaf backdrop, balloon blocks, a white baby shower balloon arch kit with eucalyptus sprigs and wooden baby shower bunting.
Pink and blue baby shower
The pink and blue baby shower theme is an oldie but a goodie. Some people choose to go all pink or all blue, but who says you can't have both? As baby shower party supplies often come in both colours, it's easy to mix and match for your theme. For example, our pink floral elephant and blue floral elephant baby shower supplies sit perfectly side by side.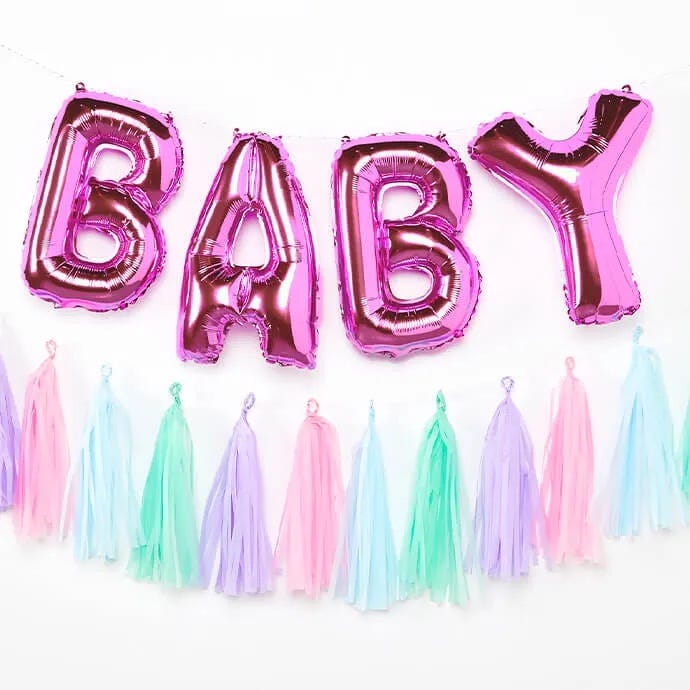 When thinking about your baby shower table decorations, remember, it's all about the detail. Adding a cupcake display is delicious to the eyes and the stomach. You could choose pink and blue icing or go for something like navy blue and pink baby grow cupcake toppers to show off your tasty treats.
What do you do at a baby shower?
A baby shower is a party, except it's a little different from your regular dancing and drinks affair. For a start, the parents-to-be will open gifts for their future baby while the guests watch, which is pretty unique to baby showers. Also, there are usually a few funny games played at baby showers, often pregnancy or baby-themed, that guests are expected to play.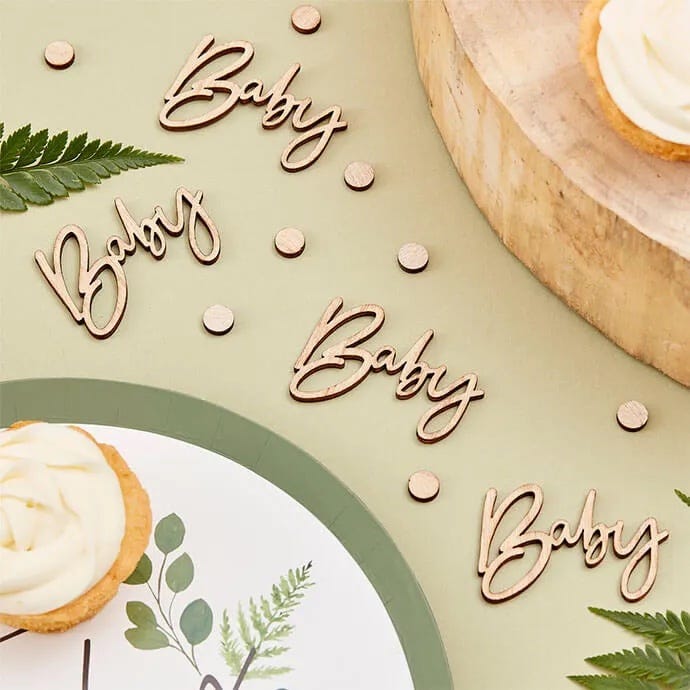 Baby shower games
Don't worry, we hear you, it's hard to organise a party and think up some fun games. Here are a few of our favourites to help you along…
First up is, the "My Water Broke!" baby shower game. This is a simple one, you freeze some plastic babies in ice cubes and put one in each guest's drink. The first one to notice the ice has melted and declared that their "water has broken" wins a prize. Our blog goes through the game in more detail, if you know how to play, you can find the plastic babies here.
The next game is Guess the Baby Food! It's pretty self-explanatory, you provide a selection of baby foods, remove the labels, and then have each guest taste and guess the flavour.
This game can run throughout the baby shower – meet Baby Shower Predictions! Have guests write down their predictions on what the new baby might be like, of course, you'll only know after the birth!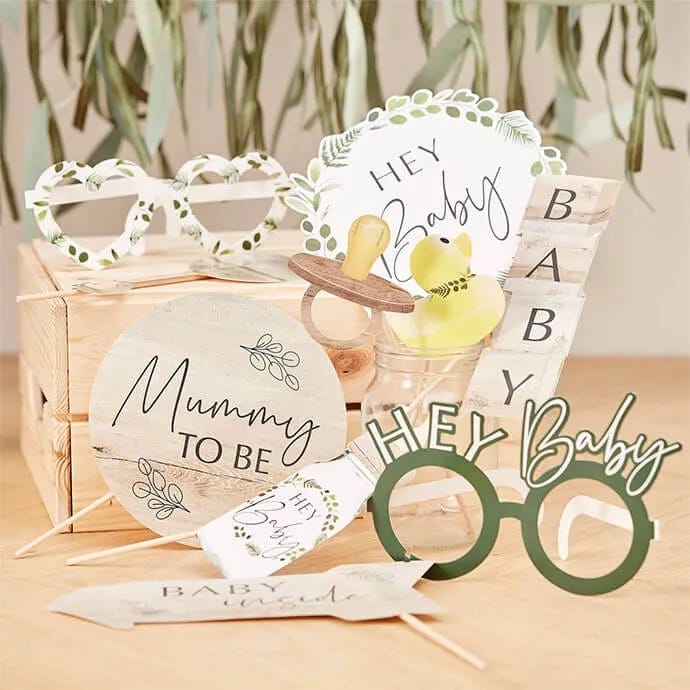 These are just a few ideas, a whole range of baby shower games can be found on our site. You can find games, such as pin the dummy game and tummy tape!
Baby shower favours
Baby showers create precious memories for soon-to-be parents and guests alike. Whether it's small party favours and tokens for the guests, or keepsakes the expectant parents can take home, a little can go a long way.
Photobooths and photo booth props aren't technically party favours as such, but the photos that guests can keep certainly are. There are so many baby shower photo booth props to choose from that will fit with any theme you decide to go for.
Jars or boxes where guests can write messages to the baby or the parents are a lovely idea for baby shower favours. They can look back on these in years to come and remember all the love shared for the new arrival. Memory jars also work as great gifts for parents-to-be, they can note down each milestone and share it with their child in the future and reminisce.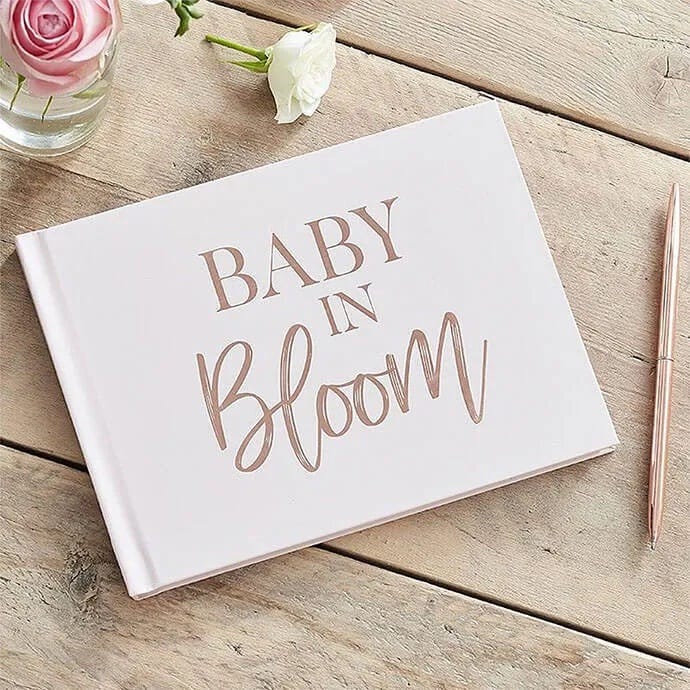 We hope this guide has given you some inspiration for baby shower ideas, from baby shower decorations to fun baby shower games! To shop our different ranges of baby shower products, visit our site here. For more baby shower inspiration, check out our other blog posts: